UnREAL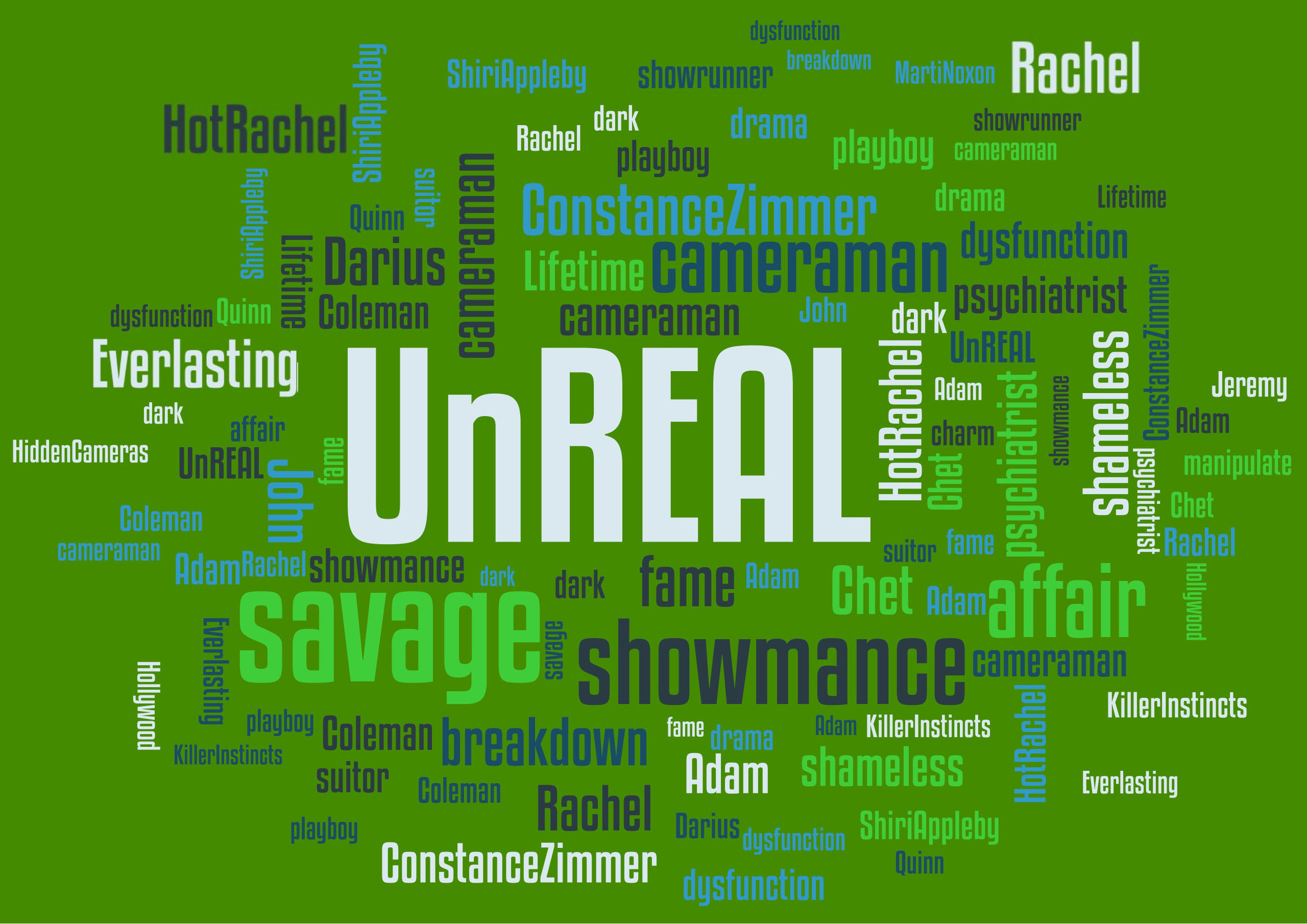 "If we fired everyone we had sex with, we wouldn't have a crew."
-- Quinn King
UnREAL is an over-the-top drama inspired by The Bachelor franchise. You know it's legit because it was co-created by Marti Noxon and Sarah Shapiro, who worked on the real thing for 4 seasons. Now in its 3rd season, UnREAL features a suitor (or suitress) on a hit show called, Everlasting, a dating game where chaos reigns and the most dramatic scenes take place off camera.
Mostly.
Hands down, the best character on the show isn't unstable Rachel Goldberg or bad boy Chet Wilson. It is powerhouse producer, Quinn King, played by Constance Zimmer. Everyone is a puppet in her theater of pain, and it couldn't be more perfect.
Here are some of my favorite Quinn-isms...